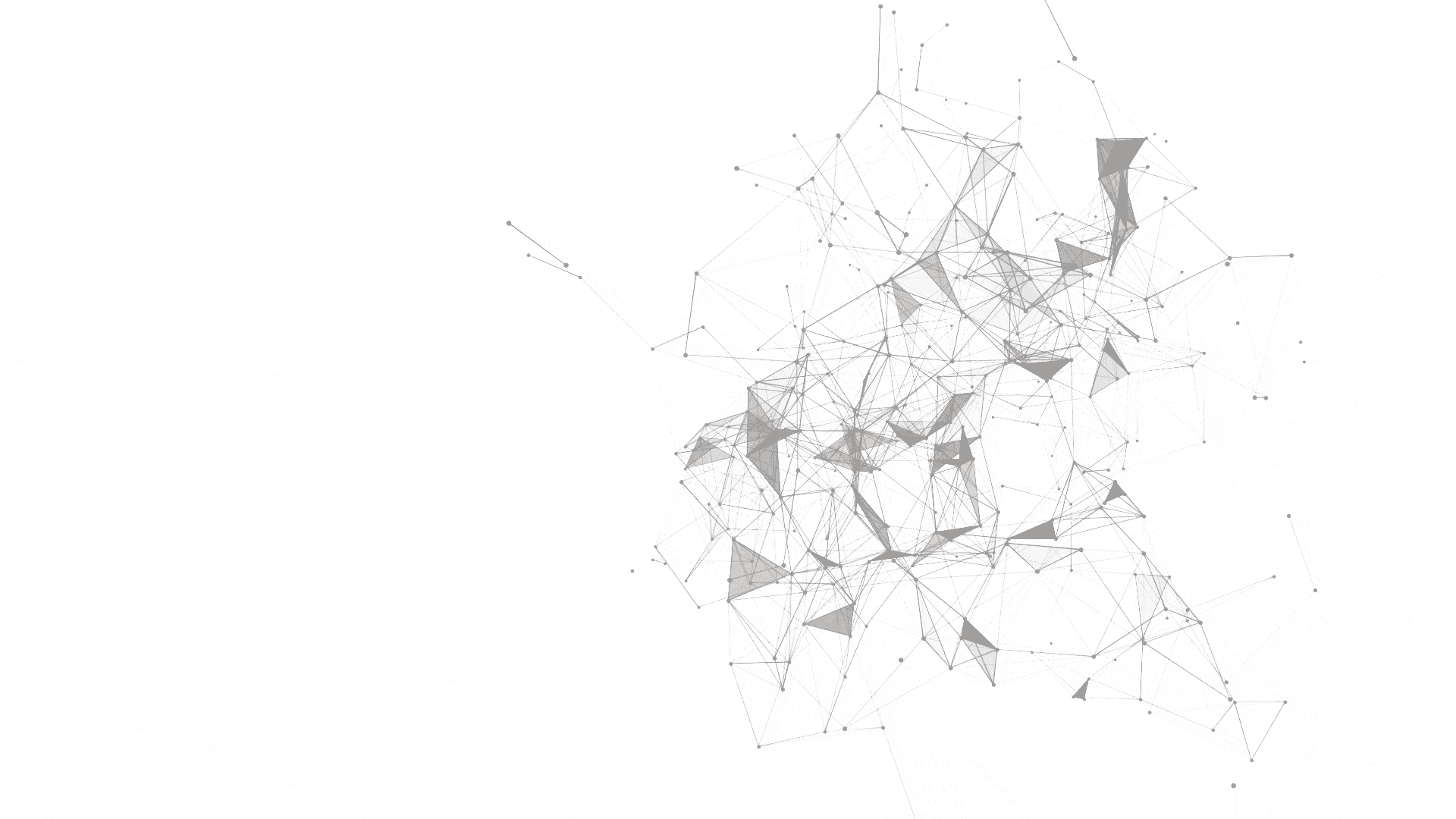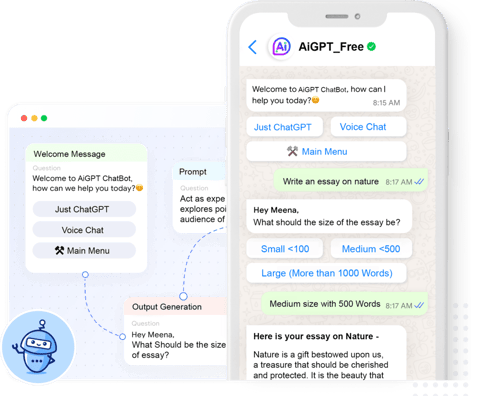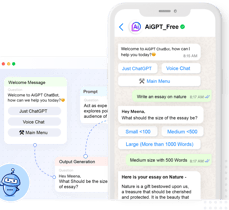 Unleash your creativity with AiGPT! A Free AI tool to generate texts, images, reports, and more. Limitless potential, Say goodbye to prompts and limits!, zero cost!🚀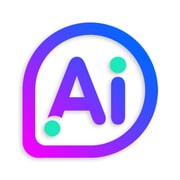 Are you tired of memorizing AI prompts? Say hello to AiGPT! Our intelligent system understands your needs and provides accurate results - no complex prompts required.
Are you tired of Juggling multiple tools for different tasks? Simplify your life with AiGPT! It's your one-stop solution for generating text, images, reports, and much more.
Are you tired of running out of usage limits? With AiGPT, say goodbye to limits! Enjoy endless fun creating cool stuff - all for free!
Are you tired of complicated setups and installations? With AiGPT, jump straight into the action. Just one click on a link, and you're in our Telegram Ai bot, ready to chat and create. Convenience at your fingertips!
Discover a Personalized Shopping Experience
Experience the future of online shopping with SAai. Our advanced AI technologies provide personalized recommendations, pricing suggestions, and direct communication with manufacturers. Say goodbye to endless scrolling and let SAai do the work for you.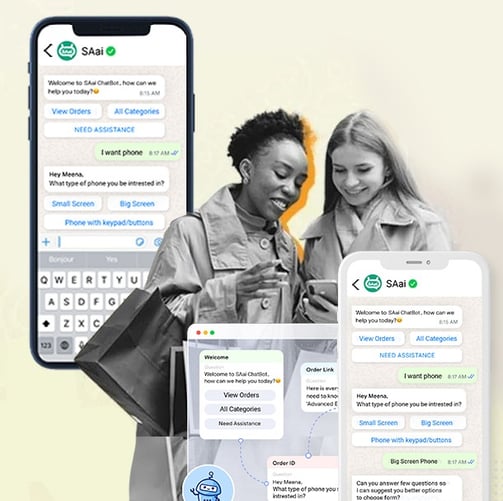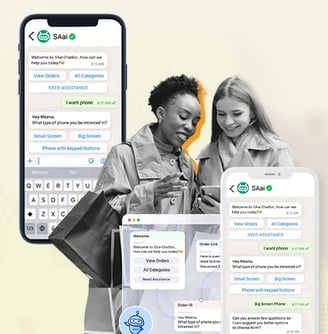 Click on link to Telegram AiGPT Bot










Generate Incredible Blogs, Emails, Images, Reports, Social Media Posts, and much much more…
Start Interacting with AiGPT Bot
Select the option what you need help with
Imagine having all the cool AI tools you ever wanted, all in one place. Chat, fix grammar, generate reports or images. It's like a big, fun AI playground!
Why juggle between different AI tools when you can have everything in one place? We've got a complete toolbox that caters to all your AI needs. It's like a big box of magical AI tricks!
EasyGPT is your unlimited ticket to AI wonderland. Use all tools, as much as you want, absolutely free! No limits, no payments!
Dive into the world of AI without spending a single penny. Get unlimited access to our fantastic AI tools, completely free. Isn't that awesome? No hidden fees, no restrictions – just pure, unlimited AI power!
Ever wished for a magic book of words? We've got millions of prompts to make your AI journey amazing. Every time, the perfect words to express your ideas.
Forget the trouble of remembering complex prompts. With our database of millions of prompts, we optimize AI to bring out the best results. It's like having your very own wizard in your pocket!
Fun Things to Try with AiGPT! 🥳
🔧 Quick Grammar Fix - Fixes your grammar to make sentences sound fancy, just like a pro!

🏃 Quick Email/Message - Tell it a bit about your email or message, and it will do the rest!

🗨️ Just ChatGPT - Have a chit-chat with our smart AI friend who knows a lot of things!

🧙 Magic Prompt - It can dream up great ideas for you from millions it knows already!

👂 Voice ChatGPT - Just speak to it, no more typing!

📃 Generate Reports - It loves to help you create super cool reports like homework, essays, or business plans!

🔬 Chat With PDF/Web - It can chat, summarize, or help you understand things from your PDF file!

🎨 Generate Image - Makes pictures using special AI magic. Fast creations with Dalle. Fancy images with Stable diffusion.

🔃 Reply Assistant - Helps you reply to emails, messages, or tweets super quick!

📸 Social Media - It can think up awesome captions for your Instagram pictures or write cool posts for Facebook and Twitter!
P.S. More fun stuff coming soon…🔮
Hey there! 🙋‍♂️ We're a team of superheroes 💪 (just ordinary people, really) who got together to create something extra special - AiGPT! 🚀 Our mission? To let everyone, and we mean EVERYONE, play with the magic of AI. We believe all of us have a spark of genius, so we made EasyGPT totally free. 💸❌ It's like having a super smart friend right in your pocket, helping you write cool stuff and make awesome pictures! 📝🖼️ Remember, with AiGPT, YOU are the superhero! Let's start this incredible journey together. Ready? Set? Go! 🎉
"Imagination is more important than knowledge. Knowledge is limited. Imagination encircles the world"




It's Free for lifetime,
no strings attached.
So, what's holding you back? Click, create, and conquer!